Dr. SOK Siphana Attended The 56th ASEAN Foreign Ministers' Meeting in Indonesia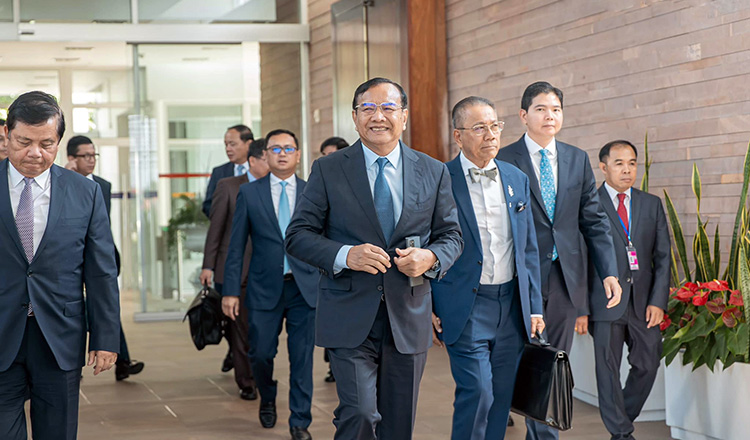 Credit Picture: KHMER TIMES
We are honored to announce that Dr. SOK Siphana, our Founding Partner, actively participated in the 56th ASEAN Foreign Ministers' Meeting (AMM) and Related Meetings held in Jakarta, Indonesia on July 11-12, 2023.
This significant event convened Foreign Ministers from the 10 ASEAN Member States, alongside their dialogue partners and representatives from diverse regional and international organizations.
Throughout the meetings, a myriad of critical issues was addressed, covering a wide array of topics such as the COVID-19 pandemic, the Myanmar crisis, the South China Sea, regional security and stability, and ASEAN community building.
The Foreign Ministers reiterated their dedication to bolstering ASEAN as a robust and credible organization, well-equipped to confront existing and forthcoming challenges in the region and beyond.
Key highlights from the meetings include:
Reaffirming ASEAN's Strength: The Foreign Ministers reaffirmed their commitment to strengthening ASEAN as a robust, agile, and credible organization, capable of tackling present and future challenges and opportunities. They emphasized adherence to the principles of regionalism and multilateralism, along with upholding the key ASEAN values and norms enshrined in the ASEAN Charter and other relevant documents.
Concern for Myanmar: Expressing deep concern over the situation in Myanmar, the Foreign Ministers urged all parties to exercise utmost restraint and avoid further violence. They reiterated their support for the implementation of the five-point consensus agreed upon by ASEAN leaders.
Peace and Stability in the South China Sea: The Foreign Ministers reaffirmed their commitment to maintaining peace, security, and stability in the South China Sea, emphasizing the peaceful resolution of disputes in accordance with international law, including the 1982 United Nations Convention on the Law of the Sea (UNCLOS).
Enhancing Engagement and Cooperation: The Foreign Ministers deliberated on ways to enhance ASEAN's engagement and cooperation with its dialogue partners and external stakeholders, particularly in addressing shared challenges like COVID-19, climate change, terrorism, cyber security, and transnational crimes.
If you wish to have more ASEAN insights and updates, contact us at