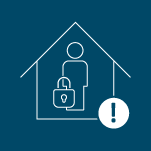 New Quarantine Breaching Sanctions Announced by Cambodian Government
As of 15 February 2021, the Royal Government of Cambodia has decided to take a firmer stance against those not complying with the quarantine measures in force. Accordingly, the government has introduced Sub-Decree No. 27 on Quarantine Measures to Prevent the Spread of COVID-19 followed by an inter-ministerial announcement on quarantine breaching sanctions.
What are the main penalties for breaching quarantine obligations?
The Sub-Decree imposes fines ranging between USD 250 to USD 1250 for individual offenders. These fines will apply to:
quarantined people that escape from their quarantine location;
accomplices who incite, aid or abet persons to escape from their place of quarantine; or
people failing to cooperate with the health authorities, especially in the collection of COVID-19 test samples.
The sanctions go beyond individuals as private health institutions may also be liable for cases where they conceal information relating to potential COVID-19 cases and do not immediately inform the Ministry of Health ("MOH"). The fines that may be levied against a legal entity are ten times the amount imposed on individual offenders.
In a letter issued by an inter-ministerial committee, the government has also announced that a failure to cooperate with the relevant authorities could result in the closure of the legal entity and/or the revocation of their business licenses. Additionally, if a foreign national violates quarantine rules (including those mentioned above), they may face deportation and may further be blacklisted from re-entering Cambodia. The government also announced that they will be enforcing Article 44 of the 2015 Law on Disaster Management, which states that any person who is aware of any risky circumstances which may cause disaster but fail to promptly notify the competent authorities is punishable by imprisonment from 1 to 6 months and/or a fine between approximately USD 25 to USD 250.
Despite the sanctions provided above, the Sub-Decree allows persons charged for an offence under the Sub-Decree to be exempted from paying the fine if he or she cooperates with the health authorities by providing useful information to help prevent the spread of COVID-19. This also applies to family members providing information regarding the offending family member.
 Who is subject to these new rules?
This Sub-Decree is aimed at quarantined people, regardless of whether they are Cambodian or foreign nationals. People subject to quarantine include:
people travelling into Cambodia from a foreign country
people who have come in contact with potential COVID-19 patients in Cambodia.
Where is quarantine to take place?
For those in category 1, quarantine will take place in a facility designated by the government. For those in category 2 quarantine may take place at home (based on personal situation, family situation, and residential situation of the person subject to the quarantine).
How long is the quarantine?
While quarantine will generally take 14 days for those arriving in Cambodia, the Sub-Decree allows the MOH to determine the duration of the quarantine based on the actual situation.
What are the obligations to be respected during quarantine?
There are four obligations that every person in quarantine must comply with:
properly implement the measures as determined by the MOH
not leave the quarantine location without the permission of the quarantine officials
cooperate with health officials in the collection of specimen for COVID-19 tests
cooperate with health officials by providing information regarding any person suspected to be infected with COVID-19 or any persons who were directly or indirectly in contact with COVID-19 patients, or any person who shall be under quarantine, and provide any other necessary information.
If you have any questions or require additional information, please contact Matthew Rendall, Phirum Ol, or Gautier Hardy at SokSiphana&associates (a member of ZICO Law).
This alert is for general information only and is not a substitute for legal advice.