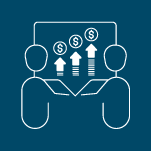 Business between Hungary and Cambodia gathers momentum
Hungary has recently launched a consulate office in Phnom Penh with the primary intention of facilitating future trade and investment between Hungary and Cambodia. The opening of the Office of the Hungarian Consulate in Phnom Penh was officially presided over by Peter Szijjárto, Hungarian Minister of Foreign Affairs and Trade, during his visit in Cambodia on 3 November 2020.
Three bilateral cooperation agreements were signed by the two countries on the same day. The agreements include cooperation in the agriculture, water management and air services sectors.
Further to this, Hungary has announced a tied aid credit of USD 150 million. The Hungarian Export-Import Bank Plc will also open a credit facility of USD 50 million to finance the establishment of Hungarian-Cambodian joint ventures.
In the near future, more Hungarian investors are expected in the Kingdom, in particular, in agricultural technology, agricultural processing, water management and information technology industries. The above measures may also encourage the participation of Hungarian businesses in Cambodia's innovative village development initiative, the 100 Model Villages Project.
On behalf of our firm, we congratulate Hungary on this development and should you require personalised information on the legal aspects of investing and doing business in Cambodia, our colleague, Eszter is a Hungarian qualified lawyer specialised in commercial law and familiar with the Cambodian business environment. She speaks English and Hungarian.
If you have any questions or require additional information, please contact Matthew Rendall or Eszter Papp.
This alert is for general information only and is not a substitute for legal advice.