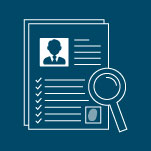 Technical Regulation for Mandatory Beneficial Owners Identification and Report Issued
Following the enactment of Presidential Regulation no. 13 year 2018 concerning Implementation of the Principle of Knowing Beneficial Owner of Corporations related to the Prevention and Eradication of Money Laundering and Terrorism Financing Crimes ("PR 13/2018") on 5 March 2018, the Minister of Law and Human Rights ("MOLHR") recently issued Regulation no. 15 year 2019 regarding Implementing Procedures for the Application of the Know-Your-Beneficial-Owner Principle by Corporations ("MOLHR Regulation 15/2019"). The MOLHR Regulation 15/2019 came into effect on 27 June 2019 and acts as the implementing regulation to lay out the technical details.
The Beneficial Owner identification and verification obligation applies to Corporations i.e. limited liability companies, foundations, associations, cooperatives, limited liability partnerships, and firms.
The MOLHR Regulation 15/2019 essentially elaborates further about the following procedures, i.e., the (A) identification criteria, (B) obligation to report information, and (C) right to exchange information on Beneficial Owners of a Corporation.
A. Identification criteria of Beneficial Owner
Corporations are required to (i) identify and verify Beneficial Owners, who are individuals who (ii) meet the criteria set out  below:
i.  Identification and verification of Beneficial Owner
Regulation 15/2019 echoes the requirements contained in PR 13/2018 regarding the sources of information from which the Beneficial Owner of a Corporation may be established, but further expounds the requirements.
Leoni Silitonga or Sianti Candra of Roosdiono & partners (a member of ZICO Law) or the ZICO Law lawyer you usually deal with.
---
This alert is for general information only and is not a substitute for legal advice.