Notice of Change of Address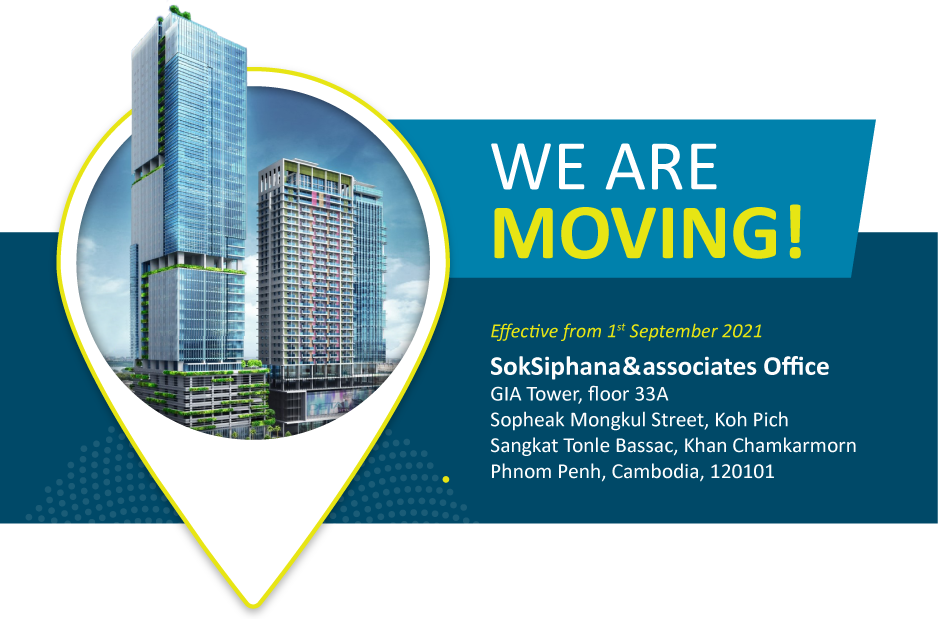 Dear Valued Clients,
Thanks to you we have outgrown our current location. As such, and as part of our efforts to improve our client experience and to better cope with the demands of our growing practice, we are moving to a new and larger premises.
We would like to inform you that effective September 1st, 2021 we will be moving to the following address:
SokSiphana&associates
GIA Tower, floor 33A
Sopheak Mongkul Street, Koh Pich,
Sangkat Tonle Bassac, Khan Chamkarmorn,
Phnom Penh, Cambodia, 120101
We ask that you please take note of these changes to minimize any possible confusion in the future when physically visiting our offices, corresponding by mail and for invoice references.
Thank you for your understanding in this matter and please feel free to direct any questions regarding this address change to our attention at any time.