Distinguished Social Entrepreneurship of the Year Award 2021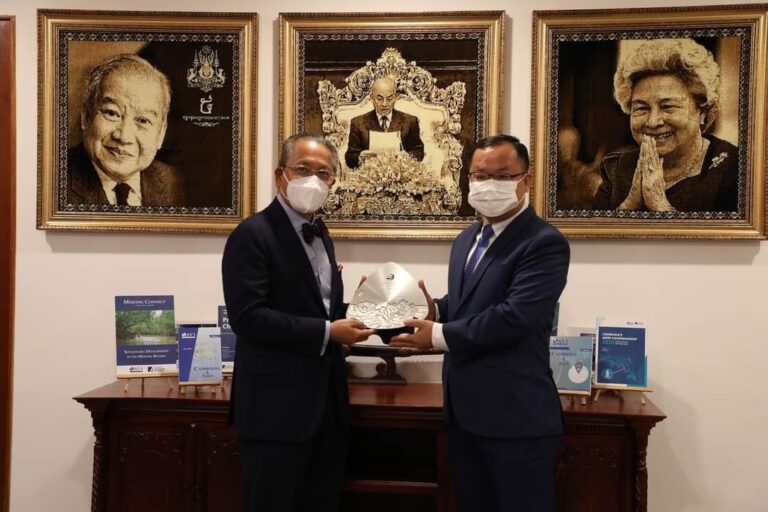 On 11 March 2022, Dr Sok Siphana, our founding partner, was honored to receive the "Distinguished Social Entrepreneurship of the Year Award 2021" from the Young Entrepreneurs Association of Cambodia (YEAC) for all his mentorship to the organization for the last decade. He was an outstanding leader in building many great achievements in providing a lot of experience and knowledge through research and participation and actively involved in formulating policies and laws for the business, trade, and investment sectors in Cambodia. He is keen to continue supporting YEAC in the years to come to strengthen its capacity to enter into new markets, especially in the context of the Regional Comprehensive Economic Partnership (RCEP).
Notably, the award was voted by the Board of Directors and all members of the Cambodian Young Entrepreneurs Association, which represents about 800 companies operating in Cambodia. The President of the Young Entrepreneur Advisory Council of Cambodia, Oknha Kouch Pheng, stated that the great heroism and invaluable work of H.E. Dr. Sok Siphana and his commitment to support Cambodian business have enabled them to grow and prosper and be recognized in the domestic and the international stage.